---
These are several volunteer related organizations chosen by the following class members:
| | |
| --- | --- |
| | Roslyn Mansour |
| | Sean Earp |
For each volunteer organization, we have included information on the purpose and/or history of the organization, as well as a link to their own WWW sites. Hopefully, this site will be helpful in your volunteering endeavors. Thanks for visiting and good luck!


---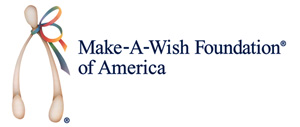 "To grant the wishes of children with terminal or life-threatening illnesses." This is the mission statement of an orginization that does exactly that. The local chapter can be found at:
400 E. Pine Street,Suite 220
Seattle, Washington 98122
Tel: (206) 322-9474
They could use donations as well as volunteers. Call them up and ask what you can do to help. Click on the logo above for more information on the orginization.

---

When President John F. Kennedy delivered his inaugural address 35 years ago, he issued a call to service to Americans with the words, "Ask not what your country can do for you, ask what you can do for your country."
He manifested this vision by creating the Peace Corps, formed to promote world peace, mutual understanding and to offer trained men and women to countries in need.
Peace Corps Volunteers have been fighting hunger, disease, illiteracy, poverty and lack of opportunity around the world since 1961. Thanks to the efforts of more than 140,000 Volunteers, over two and a half million acres of cropland are more productive; more than 14 million people have benefitted from water, sanitation, and health programs; at least five million have learned English, the international language of commerce; and thousands of new small businesses have been launched.
Plenty of opportunities to volunteer here!!! Click on the Peace Corps logo for more information.

---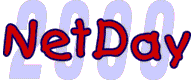 NetDay is a grass-roots volunteer effort to wire schools so they can network their computers and connect them to the Internet. Labor and materials come from volunteers and support from companies, unions, parents, teachers, students, and school employees.
There are thousands of schools, libraries, and media centers across the US that would appreciate your assistance in becoming "wired." Click on the NetDay logo for more information.

---

The NAACP (National Association for the Advancement of Colored People) is the oldest, largest, and strongest Civil Rights Organization in the United States. The principle objective of the NAACP is to ensure the political, educational, social and economic equality of minority group citizens of the United States. The NAACP is committed to acievement through non-violence and relies upon the press, the petition, the ballot and the courts, and is persistent in the use of legal and moral persuasion even in the fact of overt and violent racial hostility. For more information, click on the above logo.

---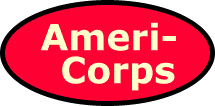 AmeriCorps is the national service program that allows people of all ages and backgrounds to earn help paying for education in exchange for a year of service. AmeriCorps members meet community needs with services that range from housing renovation to child immunization to neighborhood policing. Currently, more than 25,000 AmeriCorps members serve in over 430 programs across the country. Just starting its third year, AmeriCorps is the newest chapter in America's long tradition of national service.

---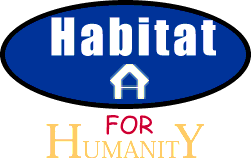 Habitat for Humanity is an international, ecumenical, Christian organization tht builds homes in partnership with low-income families. They seek to eliminate poverty housing from the world and to make decent shelter a matter of conscience and action. By having needy and affluent people work together in equal partnership, Habitat builds new relationships and a sense of community as well as new housing.

---

The Seattle Community Network is a free, public computer network run by volunteers. The network provides access to the internet, as well as a free e-mail account, to thousands of people that would not otherwise have access.
SCN's community pages provide a place for many neighborhood, environmental and arts groups, political parties, schools, health care, and social advocates, outdoor clubs, and members to have their own Web pages. SCN also hosts many mailing lists on a variety of topics.
The Seattle Community Network, as a nonprofit organization, is run completely by Volunteers. Head over to the volunteer page to find out what you can do to help. They currently need help with:
Writing help files
Building Nonprofit web pages
Articles for the Volunteer newsletter
Volunteers to provide content for the Commuity Pages topic areas (no computer experience necessary)
Teaching E-mail classes
many other things.
Head on over to their page by clicking on the above logo or the volunteer link. This is a great organization, and they could certainly use your help

---

Seattle Volunteer is a true clearing house for information regarding, well, volunteering in Seattle. Here you will find hundreds of volunteer opportunities for a myriad of organizations. There is something for everyone. They have a newsletter, and a place to post information about yourself and what you are looking to volunteer as. You should really head over to their site if you have any desire at all to help out in the Seattle area. Check it out and see how you can help. Just click on the above logo to be taken to their site.

---

This site provides a page of volunteer resources informing you of their programs and other valuable networking and training opportunities. Includes many resources specific to volunteering in Seattle. Very interesting site. Click on the above logo for more information.

---

The slogan for impact ONLINE is "Turning good intentions into action." This is exactly what it does. It provides a space for nonprofit organizations to have a web page, provides a list of volunteering opportunities in your community, and provides tips on volunteering. Great site!!! Click on the above logo for more information.

---

SERVEnet contains a TON of useful information, probably more than you will ever be able to use. It contain news, volunteering opportunties, information on different organizations,and a bunch of other stuff. Another great site!!! As always, click the logo for more information.

This page has been visted
times since 7/26/97!!!
Page © 1997 Sean Earp. All graphics created especially for this page (except Wish Foundation, Peace Corps, SCN, SeaVol, SVM, Impact, SERVEnet, and NetDay) by Sean.